INVEST IN US
Covid-19 has presented a time of unprecedented challenges for the arts worldwide, including the complete loss of box office income for Cape Town City Ballet of its entire 2020 programme. We are determined to continue inspiring both loyal and new audiences, as well as nurturing rising talent.
Invest in Cape Town City Ballet today for the training and production programmes of tomorrow.
Once-off investment – SnapScan payment
SnapScan is an app that lets you pay with your phone. Your SnapScan app uses your phone's camera to scan a SnapCode (a unique QR code). Cape Town City Ballet has their own unique SnapCode, allowing you to donate quickly, easily, and safely. SnapScan is free to use and works with any South African bank, and most international credit cards.
Already have the app on your phone? Scan the SnapCode displayed on this screen.
If you don't have the app on your phone, donate using SnapScan here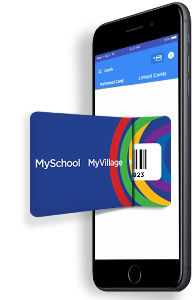 Shop and give back
'My School' is one of South Africa's biggest fundraising programmes – raising over R6 million a month for schools and charities; through over 1 500 partners nationwide where you're able to use your card. By using your card every time you shop at any one of our retail partners nationwide, a percentage of each transaction is given back to us. It costs you nothing.
Simply apply for your free 'My School' card here and choose Cape Town City Ballet as your beneficiary. Existing 'My School' members who do not yet have Cape Town City Ballet listed as one of their chosen beneficiaries can merely login to their account online, and choose to update their profile by adding a beneficiary.  
Monthly investment – Setup an EFT
If you'd prefer to invest in Cape Town City Ballet via an EFT, see our banking details below. Please fill in the form on the right so that we can capture your investment accurately.
Cape Town City Ballet
Nedbank – Branch Code: 198 765
Account number: 115 157 1482
Sign up to become a VIP Friend
Do more than just enjoy the ballet – make a difference to its future and invest in the rising stars.  Sign up to become a VIP Friend of Cape Town City Ballet, and enjoy wonderful exclusive benefits such as advanced mailing, discounted tickets, the chance to attend a dress rehearsal, experience the buzz of opening night and more!  You'll help Cape Town City Ballet achieve its mission of growing and nurturing young South African talent.  Full details and sign-up form here
Invest in our long-term Endowment Fund
Arts and culture funding has always been a challenge. Throughout history these have always been funded by the personal funds of wealthy and visionary individuals. Without their vision and generosity, culture would have died.
The CTCBEF is an established Endowment Fund with a professional Board of Trustees, sound governance and a proven investment philosophy.  Donations are prudently invested and deployed for the long-term benefit of Cape Town City Ballet.  Donors are acknowledged and communicated with on a regular basis.
More about our Endowment Fund and how to donate here
DEAR SPONSORS: WE THANK YOU FOR YOUR COMMITMENT
Your membership funding is invaluable to us in achieving our goals:
• To delight anew our loyal supporters • To inspire new audiences to love ballet • To nurture and grow our young talent